Yes! In 2006, Tokyo is Still Inexpensive – if You Know How!
By Freddy Santamaria
My last Tokyo survey on October 2004, (See Gourmet Corner Archives – Who says Tokyo is Expensive?), pointed you to some possibilities of how to visit and live in Tokyo without a "big expenses account".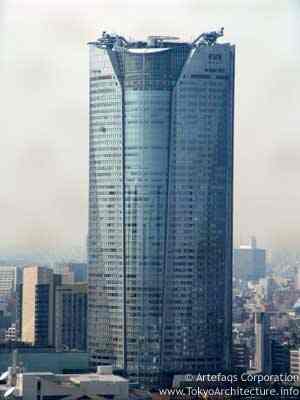 Today's "Gourmet Corner" continues the trend and give you more addresses to achieve the goal: "Inexpensive Tokyo"

For the majority of business travelers, if we follow the statistics, Tokyo is supposed to be the "Most Expensive City in the World." Well, in a way that's true, but not if you know your way around the city, and you have the right information at hand.

On the accommodation side, always on the "In" Tokyo District of Roppongi.

THE ARCA TORRE HOTEL


On Roppongi Street >
Roppongi Station – Exit 3 – Hibiya Line
Just 30 meters from "Almond"
(a landmark on Roppongi Crossing) >
Direction "Roppongi Hills Complex"
Tel: (+81) 3 3404 5111
Fax: (+81) 3 3404 5115
Room Rates (Tax not Included) – Per Night
Single Rooms > From 11,000 to 13,000 Yens
Double Rooms > From 14,000 to 17,000 Yens
Twin Rooms > 21,000Yens

Apart Hotel SOMERSET
ROPPONGI TOKYO


N° 3-4-31 Roppongi Street –
Minato-Ku, Tokyo 106-0032
Just 5 min. walk from Roppongi Station on Hibiya line –
Exit N° 5 From Roppongi Crossing >
South to Akasaka
Fully Furnished Apartments
(Free Access to in-house Fitness Gym)
Interesting Weekly Promotion Rates: (excl. tax & svc.)
Studio (~ 43 m² ) = 120,000 Yens (~17,000 yens Daily )
One Bedroom (~ 49 m² ) = 120,000 to 138,000 Yens
Two Bedrooms (~ 75 to 102 m² ) = 180,000 to 246,000 Yens

Apart Hotel SOMERSET
AZABU EAST TOKYO


N° 1-9-11 Higashi Azabu –
Minato-Ku – Tokyo 106-0044 (Near Tokyo Tower)
Just 5 min. walk from Akabane Bashi Station on Oedo Line
Fully Furnished Apartments
Free Access to in-house Fitness Centre –
Indoor Heated Pool
Interesting Weekly Promotion Rates: (excl. tax & svc.)
Studio (~ 44 m² ) = 126,000 Yens
Superior Studio (~ 54 m² ) = 144,000 Yens
One Bedroom (~ 55 m² ) = 144,000 to 150,000 Yens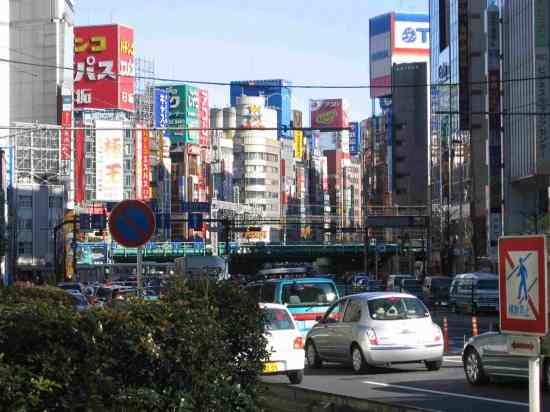 For Reservations on Somerset Roppongi & Somerset Azabu:

Tel: (+81) 3 5575 5512/13
Fax: (+81) 3 3586 5144


Online Reservations: enquiry.Tokyo@the-ascott.com
Web (in English): www.the-ascott.com
As a complementary reminder:

THE MANSIONS AT ROPPONGI


3-8-5 Roppongi - Minato-Ku
Tokyo
(Next door to Roppongi Crossing)
Tel: (+ 81) 3 5414 7070
Fax: (+ 81) 3 5414 7088
Email: roppongi@themansions.jp
Shunsuke Masuda > Guest Relations
Yutaka Yasuda > Front Desk Reception

Studio Unit [34+ m²] - [Daily: 18,000/22,000 Yen]
One Bedroom (Superior) [37+m²] - [Daily: 26,000 Yen]


One Bedroom (Deluxe) [48+m²] - [Daily: 28,000 Yen]
One Bedroom Executive Unit [74+m²] - [36,000 Yen]
Two Bedroom Executive Unit [105+m²] - [45,000 Yen]

Copy & Fax Service -
Concierge Service -
Morning Coffee Service (Until 11:00 AM)


Valid Credit Card required guaranteeing reservations.
Guaranteed reservations are held until 6:00 PM on arrival day unless otherwise notified. Cancellations must be made 24 hours (local time) before arrival date to avoid one night charge at confirmed rate. -
Check in until 10:00 PM unless otherwise notified
Minimum 3 Days;
Very interesting discount rates for:
One Week (one night free) or Monthly Stays

Or in the nearby neighborhood

THE MANSIONS at AZABU TOWERS


Azabu Towers
2-1-3 Azabudai
Minato-Ku – Tokyo
Tel: (+ 81) 3 5575 3232

Fax: (+ 81) 3 5575 3233

Email: azabu@themansions.jp
Kuniaki Tanaka >
Assistant Manager www.themansions.jp

Studio Unit [43+ m²] [Daily: 18,000/19,000 Yen]
One Bedroom [70+m²] - [Daily: 26,000 Yen]
Two Bedroom (Superior) [90+m²] - [Daily: 36,000 Yen]
Two Bedroom (Deluxe) [110+m²] - [44,000 Yen]
Three Bedroom [148+m²] - [51,000/57,000 Yen]

If you like upper floors with a view, choose the views of:
Tokyo Tower or Roppongi Hills, and remember to reserve well in advance!



For next summer Rates can be up by 10%
For your information, 2006 Rates in Tokyo hotels such as the Hilton Tokyo, Cerulean Tower Tokyo Hotel, Park Hyatt Tokyo, or the Westin Tokyo, range from:

30,000 to 55,000 Yens, for a single (small) or double room

ROPPONGI CROSSING

is the place for nightlife in Tokyo. Many restaurants are open until 3:00AM, with almost 130 to choose from – unfortunately, not all of the restaurants are up to the best standards – and some pubs, bars, discos and eateries are open all night.

For the top range of restaurants go to the complex; "Roppongi Hills" – one of the landmarks in Tokyo – where you can find some "Class" restaurants as the branch of Spago, sister restaurant of Spago in LA and Las Vegas. Don't forget to visit the Top View Deck of Roppongi Hills, you can have the best view – 360°of Tokyo – and much better than the Tokyo Tower, Shinjuku Tower or the Park Hyatt.

*************************

My

"Gourmet Corner" recommendation will be two new traditional Japanese restaurants near Roppongi Crossing:

ROPPONGI KUSHIMURA


Charcoal Grilled Yakitori & Kamameshi
1F Woo Bldg. ─ 3-8-8 Roppongi,
Minato-ku, Tokyo
Tel: (+81) 3 3401 9460
Open from 5:00 PM to 11:00 PM
On the corner of the street of the Roponggi Mansions Apart Hotel

This restaurant is a

"GEM" for a Yakitori treatment, run by a family with a "Mama San" for the welcome and the "Papa San" as the cook. The place is full every day, with a "Special Yakitori Course" for only:
2,000 Yens for 10 Pieces = ($ 17.04) ─ or
1,200 Yens for 6 Pieces = ($ 10.23)
The restaurant is small with a counter and 5 tables, all the cooking is prepared in front of the guests at the center of the counter and the "quality" of the ingredients is top class.



The Yakitori specialties from the house:
Chicken Meat –
Scallion & Leg Meat –
Chicken Meatball
Chicken Liver –
Gizzard –
Meatball Rolled in "Shisho" Leaves Chicken with Wasabi –
Tomato Rolled in Bacon ─
Asparagus Rolled in Bacon –
Small Green Pepper –
Ginkgo Nuts

The Kamameshi specialties from the house:
(Charcoal, Steam Slow Cooking)
(Served with Miso Soup & Pickles)
Salmon > 800 Yens –
Sea Bream > 850 Yens –
Crab > 950 Yens Mixed > 900 Yens

Other "original specialties"
Chicken Skin with Ponzu –
Chicken Sashimi –
Sea Weed – &
Chicken Meatball Nabe (the most expensive dish at 1,600 Yens)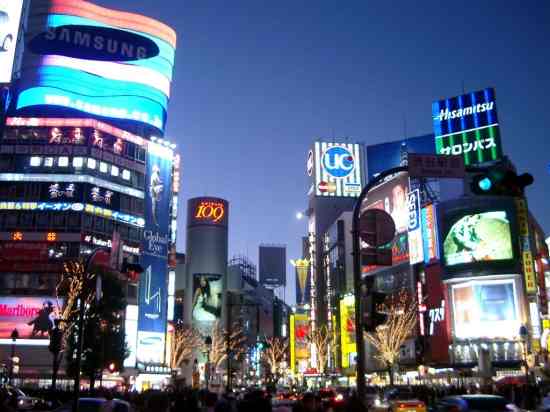 Well, this is definitely the place to be and to go for a real Japanese dinner in a typical "Bistro" of the Japanese way.

The other new restaurant with specialties in "Sushi" & "Sashimi":

SUSHIZANMAI


Sushi & Sashimi
3-9-10 Roppongi Street
Tel: (+81) 3 5772 1005
Just 1 min. walk from Roppongi Station on Hibiya line –
Exit N°5 From Roppongi Crossing >
South to Akasaka

Interesting Lunch Menus (11:00 AM – 3:00 PM)
From 750 to 950 Yens
[NON Smoking Restaurant at Lunch]
Evenings open very, very late [Smoking Restaurant]
With a very large choice of "Sushi's & Sashimi's at very reasonable prices - "super quality"
Avoid the seats at the counter and reserve a table!


The other two restaurants in the area to remember:

GONPACHI


(Traditional Japanese Restaurant with Great Atmosphere)

House Specialty is

"Soba" – Japanese Noodles served cool, hot, in soup, roasted, you name it and "Yakitori" – Japanese Skewers of everything. Both are available at very moderate prices.

The kitchen is located in the middle of the restaurant with a counter around. The best tables are located at the "Smokers Mezzanine" on the right side. There are nice cubicles for two, three or four persons where you can see the kitchen and the entire restaurant. There's great atmosphere, even if you are a "non-smoker", so try it at least once because you won't regret it. Anyway, with the smell of the Yakitori grill and the Soba cooking, you don't smell the cigarette smoke.
Gonpachi Restaurant is located in Roppongi Street (direction to Shibuya - right side) from the Roppongi Crossing, past the level of the Roppongi Hills Complex

after the corner of TV Asahi Street. (They have a beer garden at the entrance.)

Tel: (+81) 3 5771 0170


Ask your hotel to make your reservation, because the restaurant is normally full!




TSUKIJI SUSHIKO
(Sushi & Sashimi Restaurant)
Roppongi Branch of a famous Tokyo chain of top quality fish restaurants.

The restaurant is small, with only two tables (max 8 persons) and a "Sushi Counter" for about I2 people. The food is excellent, the quality of the fish top class, and the prices very budget minded for a sushi restaurant.

You can eat for 10, 20 or 30 U.S. Dollars depending the number of beers or sake you drink.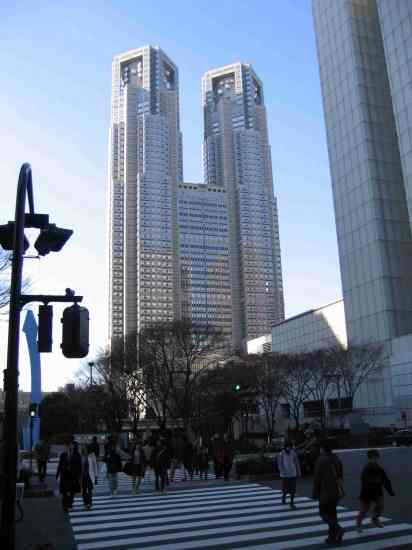 They have only one menu in English with photos of the dishes, but you can always see at the counter what is on sale from the fish of the day,

or you can ask Rintaro Hariu the Maitre D and the only person in the restaurant who speaks English.

The restaurant doesn't take reservations; so the first to come, the first to be served!

Tsukiji Sushiko is a

"hole in the wall" located in the middle of Roppongi Crossing, corner of Gaien-Higashi Street & Imoaraizaka, next to Citibank Cashing Corner & in front of Almond Coffee Shop -- the landmark of Roppongi Crossing & and the Meeting Point at the Crossing

That's all!

And now, you don't have an excuse to complain about your "expensive" expenses in Tokyo!

**********************************************

Freddy Santamaria "The smooth Operator"
Paris, France
May 8, 2006

For EDA Confidential:

www.aycinena.com




Copyright (c) 2006, Freddy Santamaria.
All rights reserved.